Home /
Live Streaming /
Live Web Streaming
Live Web Streaming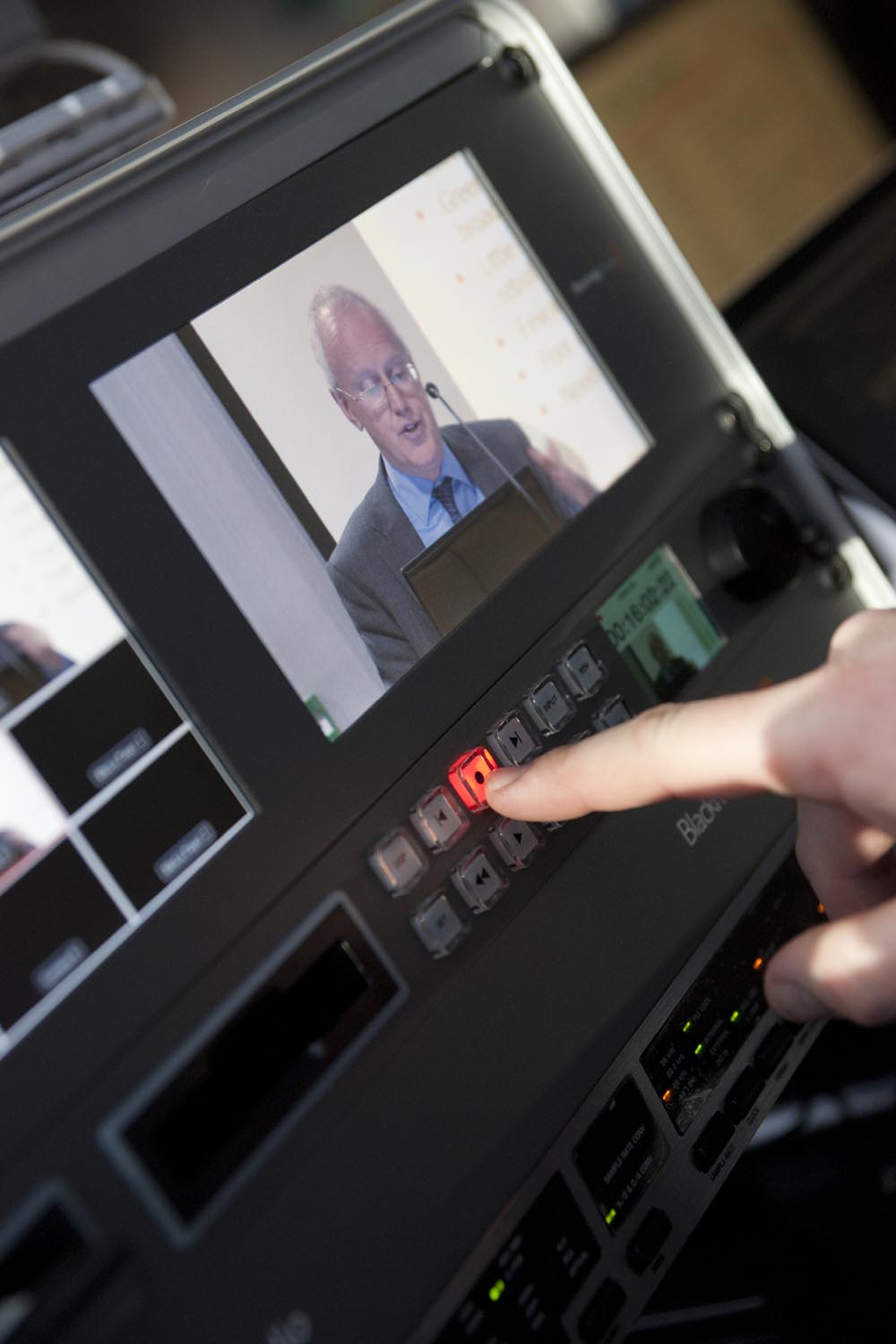 Live streaming for physical, hybrid, virtual events & broadcast.
Are you planning an event or conference? If so, why not consider live streaming video to reach an even wider audience.
Whether you want to broadcast publicly or stream to a restricted audience, our experienced team will deliver the best solution to meet your needs.
Our video streaming service covers everything from pre-production through to delivery of the event and post-event archiving.
Our Portable Production Unit can handle up to 8 full-HD cameras with integrated vision and audio switching, graphics & VT playback. Video is encoded using our bonded network encoder (utilising up to 6 connections) and delivered to a CDN (content delivery network) for viewing online. Streams can be embedded into a web page, or if you already use streaming services such as Livestream or YouTube, we can deliver the feed straight to your channel. We can steam to any RTMP or SRT endpoint.
Supported by a range of broadcast standard equipment, including Aviwest, LiveU and Quciklink, we can include remote camera feeds (with sub-second latency) to include outside broadcast content to the stream.
The stream output is recorded to SSD for fast event archiving and repurposing for syndication and distribution as required.
Depending on the location of your event, we can stream via traditional broadband - if there's sufficient upload bandwidth, 4G (using network bonding) or KA-SAT satellite internet.
Interested? Find out more about us or get in touch.