Home /
Live Streaming /
KA-SAT Satellite Internet
KA-SAT Satellite Internet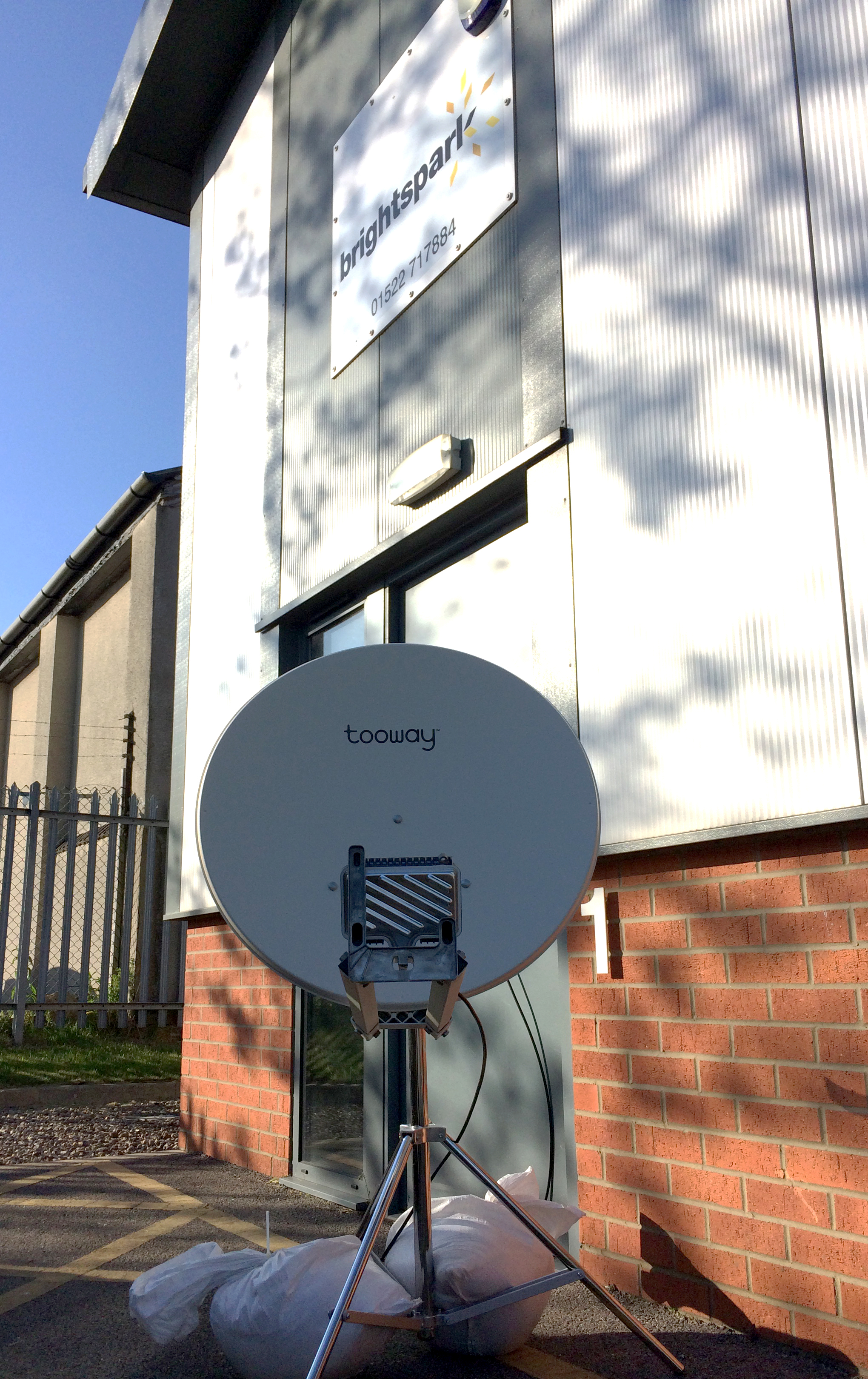 Utilising Eutelsat's KA-SAT satellite, we can provide internet connectivity in the most remote locations. With speeds of up to 30Mbps downlink and 10Mbps uplink with a maximum contention of 20:1, KA-SAT satellite internet is ideal for providing connectivity where traditional broadband or 4G isn't available.
Our flyaway kit can be quickly commissioned to provide internet connectivity for Video streaming, VoIP (Voice over IP) or Wi-Fi.
The system is powered from a single 13 Amp socket, or for remote or off-grid locations, via a 12-volt inverter, making the system available for use almost anywhere - as long as there's a clear view of the sky.
Perfect for temporary internet connections in remote locations, at events, conferences, breaking news, construction sites and other locations where traditional broadband and 4G interent aren't an option.
For broadcast and mission-critical applications, 1:1 dedicated access up to 10Mbps can be booked via our NewsSpotter service.
Data charges vary depending on the requirment (for upload & download speeds and the amount of data transceived), so please get in touch to discuss your requirment.
Interested? Find out more about us or get in touch.