Home /
Corporate Video Production /
Awards Ceremony Video Production
Awards Ceremony Video Production
Creating awards nominee videos has become a common practice in the world of corporate events and awards shows. These videos serve as a way to introduce and showcase the nominees, as well as highlight their achievements, and create a sense of excitement and anticipation for the award ceremony.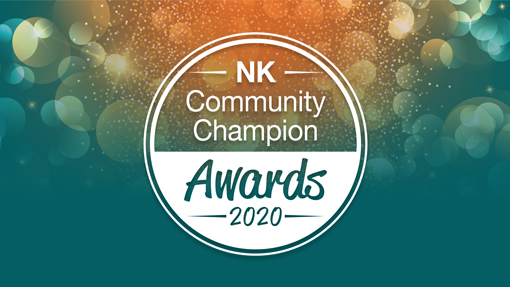 We can also produce awards-branded video content such as animated opening stings which really enhance the production values of any event.
In addition to producing nominee videos, we also offer a full production service for capturing the awards themselves to create a lasting reminder of the event - which can be used in marketing / PR campaigns, as part of a press release, or to provide award winners a momento of their achievement.
With multi-camera production we can capture the true essence of the event and create full and highlight edits of the ceremony.
By working closely together during the planning stages of the event, we are also able to offer AV services, providing live action large-screen video at the event.
Our awards ceremony production services include:
Nominee and finalist videos:

We produce high-quality, captivating videos showcasing the achievements and stories of nominees and finalists, creating anticipation and excitement leading up to the event.

Camera setup and video production:

Our experienced team utilises professional cameras and equipment to capture every moment of the awards ceremony, delivering a polished, broadcast-quality production.

Sound and lighting:

Our skilled technicians design and install high-quality sound and lighting systems tailored to your event's specific needs, ensuring an immersive and enjoyable experience for your attendees.

Staging and set design:

We create custom stages, backdrops, and set pieces that suit your event's theme and requirements, providing a visually appealing and professional environment for the ceremony.

Technical management:

Our team oversees all technical aspects of the awards ceremony, from setup to breakdown, ensuring a seamless and glitch-free experience for your attendees and presenters.

Live streaming or recording:

We offer live streaming services to broadcast your awards ceremony to a wider audience or record the event for post-event highlights, on-demand viewing, or promotional purposes.

Post-event highlights and editing:

Our professional video editing services can create a highlights reel, showcasing the best moments of the awards ceremony, as well as any testimonials, behind-the-scenes footage, and interviews.

Real-time technical support:

Our experienced technicians will be on standby throughout the event, addressing any technical issues that may arise and ensuring a seamless experience for your attendees.
By partnering with Bright Spark Studios for your awards ceremony, you can rest assured that every aspect of your event will be meticulously planned and executed, delivering a memorable experience for your audience. Reach out to us today to discuss your awards ceremony needs and discover how we can help bring your vision to life.
Interested? Find out more about us or get in touch.