Home /
Case Studies /
Arnold Magneic Technologies
Arnold Magneic Technologies / Arnold Magnetic Technologies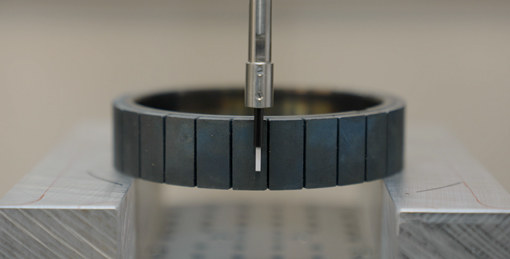 Arnold Magnetic Technologies is a leading global manufacturer of high performance magnets, magnetic assemblies and precision thin metals.
We were commissioned to produce 2 films for internal communication – showcasing manufacturing facilities at two different sites.
Due to Covid restrictions, it wasn't possible for other Arnold manufacturing sites (located in the US and China) to tour the different sites to see manufacturing capability and production processes, in person.
Working closely with the client, we filmed at the manufacturing plants in the UK and Switzerland.
We handled the logistics for filming in Switzerland, obtaining an ATA Carnet for our equipment and successfully completed the filming assignment.
The completed films have been well received and show the journey of magnet production, from mixing, pressing and sintering of raw materials, through to CNC machining and production of bespoke magnetic assemblies for a plethora of industries.
Find out more about more about Arnold Magnetic Technologies