Home /
Blog /
Bright Spark supplies live video and content to the 2017 Festival Supplier Awards
Bright Spark supplies live video and content to the 2017 Festival Supplier Awards
Bright Spark Studios worked with organiser of the Festival Supplier Awards, Eventive Media, to supply live on-screen video content at the 2017 awards held at the Hurlingham Club, Fulham.
Working with AV supplier, OneBigStar, we covered the awards using 2 cameras, which were vision mixed and relayed to 2 outer LED screens, whilst an awards presentation was shown on the 2 inner LED screens.
We were commissioned to produce an event montage film to open the awards - consisting of nominee-supplied video content. An awards presentation was produced in Keynote to announce the finallists for each of the 24 categories.
Bright Spark crew operated the cameras, vision mixed and operated the awards presentation deck.
Congratulations to all of the winners!
For more information about the Festival Supplier Awards, visit their website.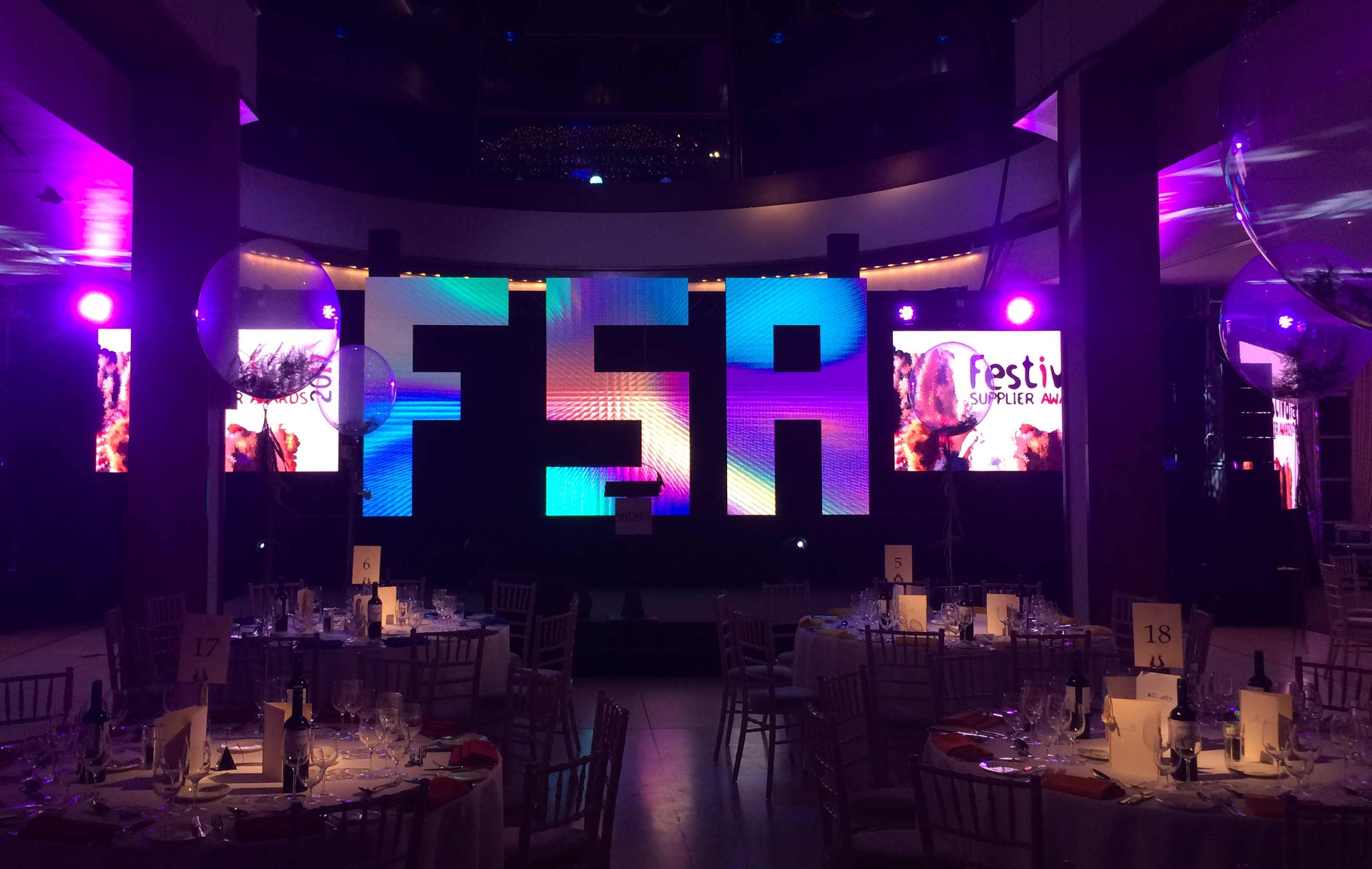 Interested? Find out more about us or get in touch.