Home /
Capabilities /
Video Encoding
Video Encoding
Video encoding is a process of converting video files from one format to another. Most commonly used for converting an 'editing' format (such as XDCAM) to a 'delivery' format (such as H.264).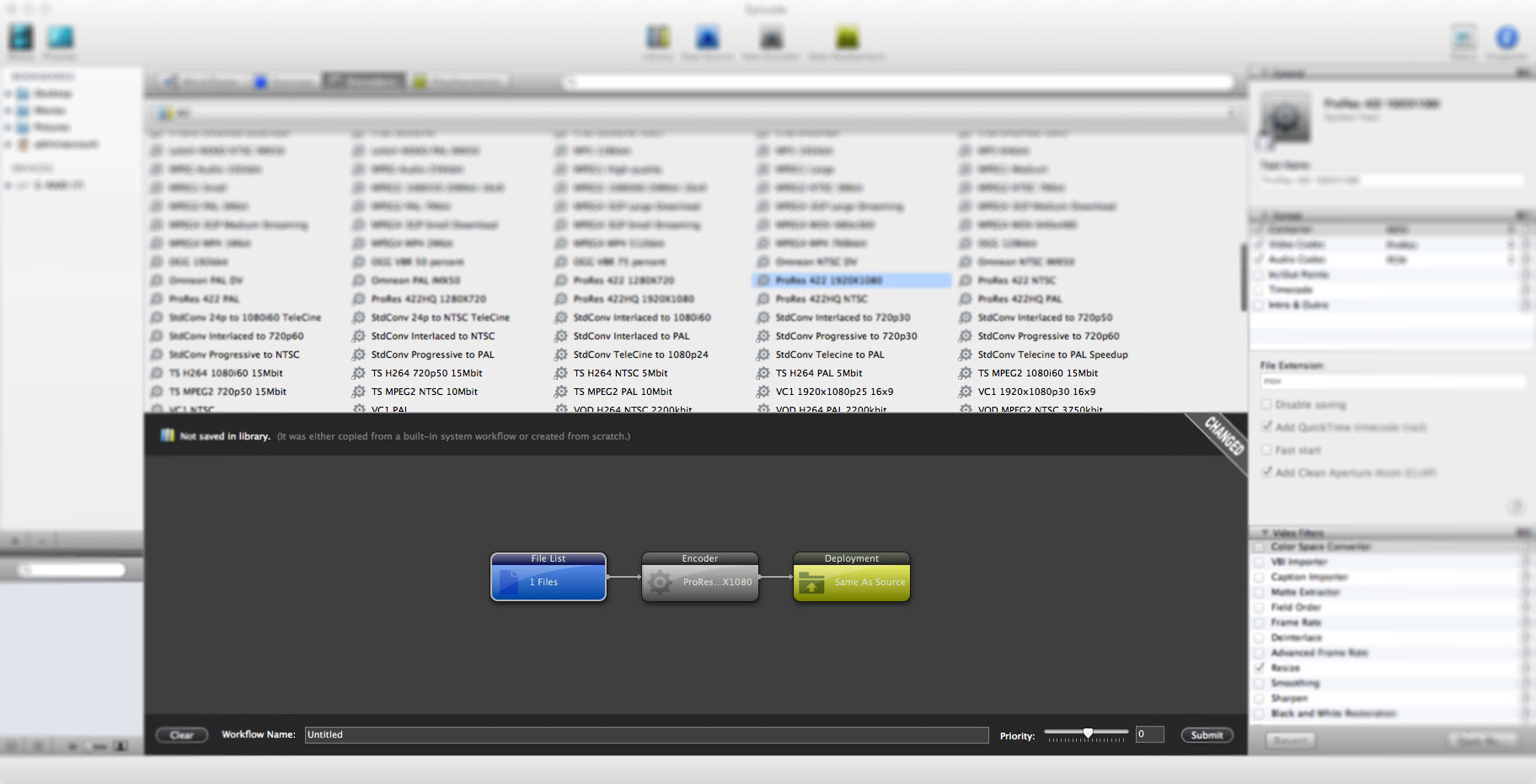 Using Telestream Episode, Apple's Compressor and Adobe Media Encoder we have acces to a wide suite of codecs for DVD, Blu-ray and Web including:
QuickTime
H.264
ProRes
Mpeg-2
Mpeg-4 (.mp4, .mpv)
Flash Video (.flv, .f4v)
iPad
iPhone
Blu-ray
Windows Media Video (.wmv)
Source files can be supplied on hard drive or delivered to our dropbox. Encoded files can be returned in the same way, or we can upload the video to a delivery platform of your choice.
Interested? Find out more about us or get in touch.