Home /
Capabilities /
Video Encoding
Video Encoding
Video encoding is a process of converting video files from one format to another. Most commonly used for converting an 'editing' format (such as XDCAM) to a 'delivery' format (such as H.264).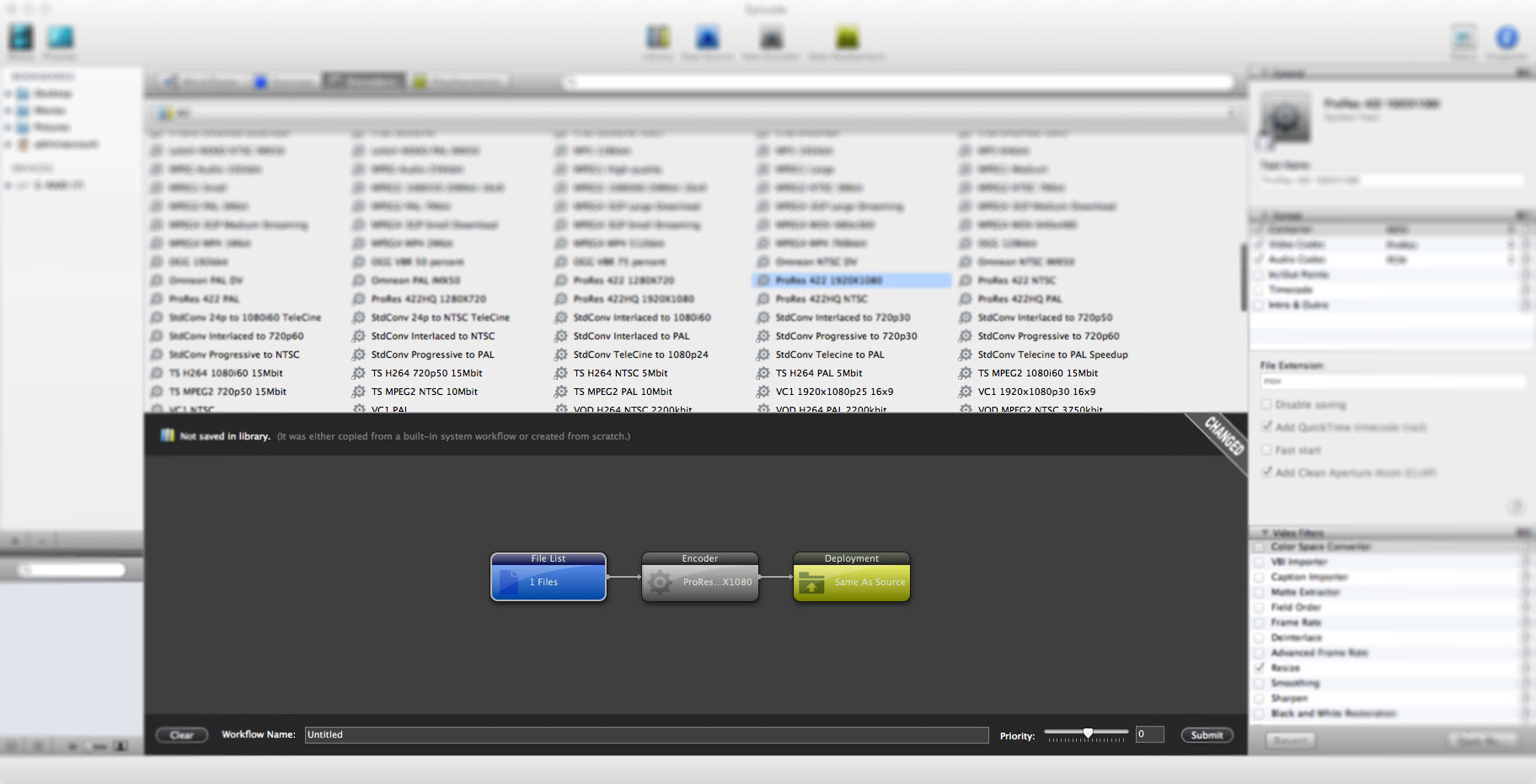 Using Adobe Media Encoder we have acces to a wide suite of codecs including:
QuickTime
H.264
ProRes
Mpeg-2
Mpeg-4 (.mp4, .mpv)
Source files can be supplied on hard drive or delivered to our dropbox. Encoded files can be returned in the same way, or we can upload the video to a delivery platform of your choice.
Interested? Find out more about us or get in touch.