Home /
Blog /
A Boatload of Wild Irishmen set for DVD release
A Boatload of Wild Irishmen set for DVD release
A Boatload of Wild Irishmen (dir. Mac Dara Ó Curraidhín) is set for DVD release on March 14th 2017 by Brooklyn-based distributor, Icarus Films.
The production, written by Brian Winston is based on the life of Documentary-maker Robert Flaherty (1884-1951), considered the 'father' of documentary.
Flaherty's documentary films included 'Nanook of the North', 'Moana', 'Louisiana Story' and 'Man of Aran' (filmed on Ireland's Aran Islands).
The documentary was a co-production between LMDÓC, Bright Spark Studios and Minerva Productions (University of Lincoln).
Bright Spark Studios provided offline edit facilities and Andrew Deptford, (company Director) worked as Associate Producer during the production.
The DVD can be ordered directly from Icarus Films.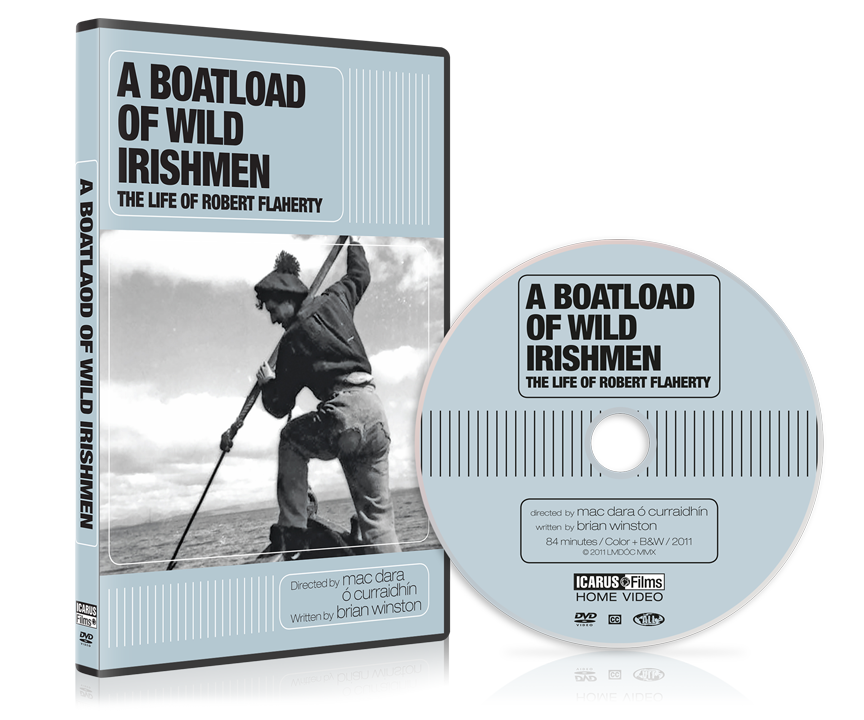 Interested? Find out more about us or get in touch.